Our Story
FROM SMALL BEGINNINGS
Established in 1987
As a successful National Sales Manager for Unico, Canada's leading marketer and distributor of quality products for Mediterranean cuisine, I had developed a passion for providing the same high quality products at competitive pricing with my own personalized service. My adventure began when I decided to become the main Distributor of their product line.
In 1987 we officially became the main Food Distributor of the Unico products for all the independent Supermarkets in Southern Ontario. Our company name was creatively derived from our two sons, Adam and Marco. Our Accounting Department was spear-headed by my wife Tina who handles all office admin and financials.
We expanded our Sales Team in 1998 to include our eldest son, Adam. Two years later, our younger son Marco joined the company in 2000. Both Sales Representatives provide excellent cusomer service for all of our clients in the GTA, including the Hamilton, London, Kitchener and Cambridge areas.
Ontario Ravioli Ltd. joined our brand member family in 2002 as an added choice product line for our customers. This proud canadian manufacturer offers an array of delicious frozen pastas and lasagna.
Four years afer landing the Ontario Ravioli Ltd. account, we were pleased to bring on the Primo product line after it was purchased by Unico. With their motto in mind we are able to deliver pastas to sauces that are "Simply Delicious".
Our passion for authentic Italian baked goods led us to acquire the line of La Ida products. Savoury goods from Taralli to specialty breads are now a part of our own private label brand.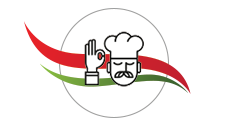 Our Trusted Brand Family
Let us set you apart with unique offerings. Our brand family continues to grow, keeping on top of new food trends and products.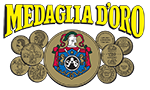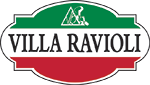 Become an Adamark Customer
INCREASE YOUR SALES WITH
PREMIUM PRODUCTS
Are you an independent retailer? Let us show you how we can meet your needs with our high quality products at competitive pricing, paired with our long-standing professional and reliable service.